Arezzo Antiques Fair: the largest in the world
There is a piece of Etruria that lives and breathes in the heart of Tuscany. In Arezzo to be precise, a city that has inherited from the ancient and in some ways still mysterious Etruscan people the passion and extraordinary skill for working with gold – so much so as to make it the "City of Gold" par excellence – and almost as a natural consequence, that of antiques.
Arezzo
What is Arezzo Italy known for?
Arezzo is mostly known for his Antiques Fair. On 2 June 1968, Ivan Bruschi, an antique dealer from Arezzo, set up the first Antiques Fair in his city, following a wonderful intuition, and today it is the oldest and most important in Italy.
It is easy to say what you will find: art objects, furniture, jewelry and bijoux, watches, books and antique prints, scientific and musical instruments, toys, old-fashioned linen, and all kinds of collectibles. And collectors.
But also modern antiques, because for some years now the organizers of the Fair have decided to extend the offer to something more "in time". The decision instead to expand the Fair from the marvel of Piazza Grande, the Piazza Vasari, to the entire historic center was certainly taken because of the growing interest of visitors in the offerings of the more than 4 thousand exhibitors, but also lately because of the pandemic that imposes distancing and wider spaces on all mass activity. This means that the Arezzo Antiques Fair is in fact the largest in the world.
The exhibition is held every first Sunday of the month and preceding Saturday, so for 2021, the next dates are 6 and 7 November and 4 and 5 December. For those who would like to take advantage of the opportunity of a free night in the city on these dates, here is the link to which to refer: http://www.fieraantiquaria.org/lofferta-voucher-continua/.
Where is Arezzo?
Arezzo is a city in Tuscany, in the central part of Italy. It is the fourth most densely populated of the region and reportedly the 33rd best Italian city for quality of life, according to 2021 Italia Oggi research. Its origin is pre-Etruscan, but its territory has been lived since prehistory. Arezzo is also the birthplace of a lot of famous artists such as Francesco Petrarca, Giorgio Vasari, Guido d'Arezzo, Guittone d'Arezzo, Cenne della Chitarra. It is located on the northern side of Valdichiana area.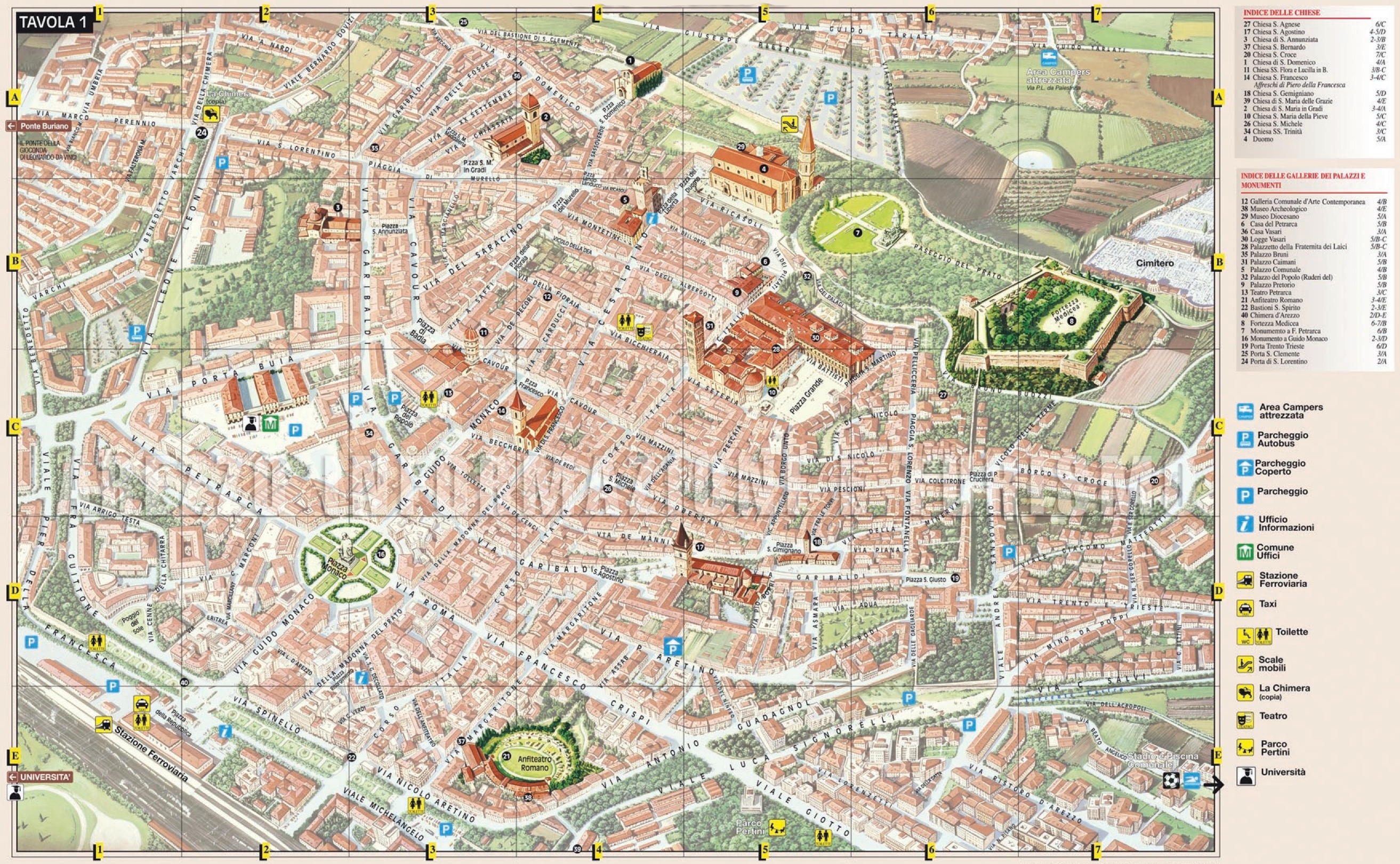 by Eduardo Lubrano)
Are you looking for all the informations to buy an home in Tuscany? RE/MAX Agency is the top leader agency to invest and/or buy your dream home. Send us an email to get free informations: admin@tuscanylifetime.com or CONTACT.